ReBack
ReBack is the offer for remote backup as proposed by Lixper and Towertech.

The main characteristic of the remore backup is that the data copy is phisically in a remote place and backup data are always simply available by means of a user-friendly web interface.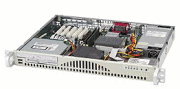 Everithing is done bu means of a Linux cluster hosted by COLT Italia that guarantee a optimum quality of the service under every point of view: bandwith, security.


Neos
Neos is an application developed by Lixper for Documental Management and Documental Storage following the italian laws as defined by CNIPA (former AIPA).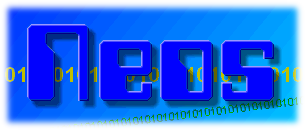 It has been thougth and developed with a modern, efficient, and functional conception, fully working on whatever hardware platform hardware and operating system.
HylaFax

Sending and receiving FAXes are normal activities of every firm. Often documents sent by fax are generated by a computer application and in this case doens't make sense to print the document on paper for sending it by fax.
In the same way, receiving and swithing faxes to the addresee are activities that employ a person and waste paper.
Private networks
Many firms have filials that must be connectted among them for using same databases and programs.

Becaise the cost of phisic connections among all center is extremely onerous, the VPN are a solution at a lower cost that achieve the same porpouse. In other words, information are sent over the Internet, but by means of a crypted channel.
BRB: Baan Report Beautifier

BRB is a simple instruments born as spin-off project of the Neos plug-in. With BRB is possible to add to Baan reports an elegant graphic layout with logos and much other thing that, normally, is not possible to get with Baan. All this with output in PDF format and almost all without intervention on reports!


​
BRB XINVOICE
BRB XINVOICE è l'estensione di BRB preposta alla realizzazione della fattura elettronica in formato XML come richiesto dall'Agenzia dell'Entrate a partire dal 01 gennaio 2019.
Corsi
Lixper organizza e gestisce corsi nella propria sede e presso le aziende che decidano di effettuare formazione e aggiornamento per i loro dipendenti. Per i corsi da svolgere presso le aziende, Lixper prevede sia la modalità con insegnante presso la sede aziendale, sia la modalità di corso in remoto, attraverso strumenti di teleconferenza.

In molti casi tali corsi possono essere effettuati anche accedendo a contributi della Comunità Europea.